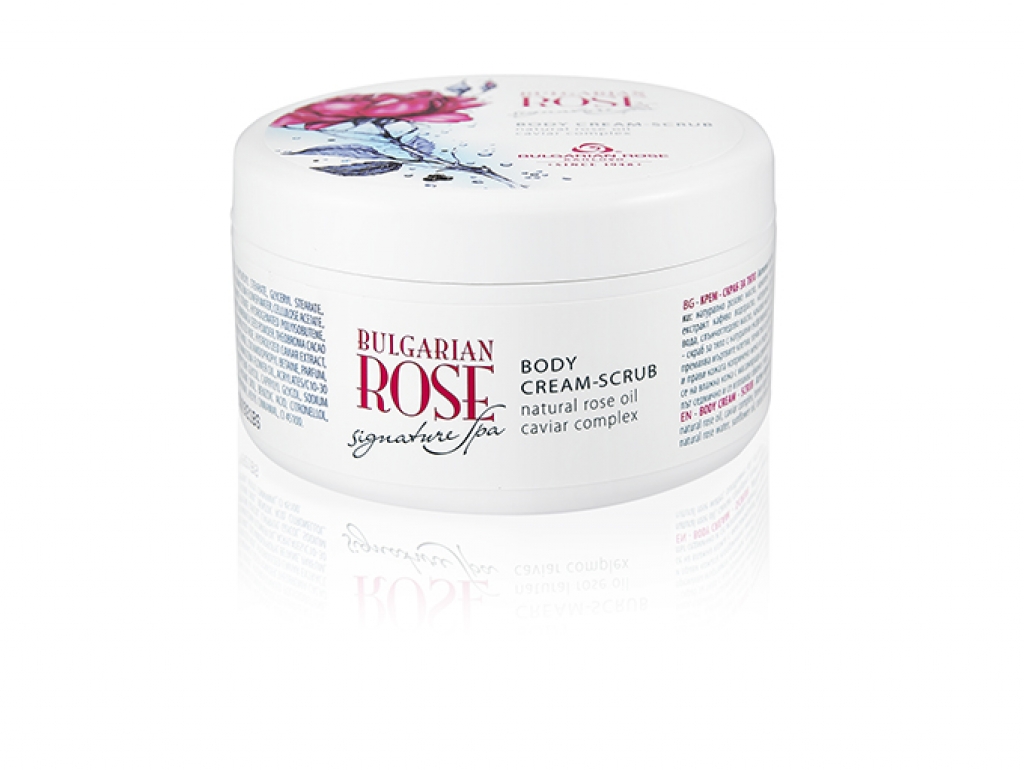 Bulgarian Rose Signature SPA body cream-scrub 250 ml

Active ingredients: natural rose oil, caviar complex, brown algae extract, natural rose water, sunflower oil, cocoa butter.
Body Cream - Scrub with natural exfoliating particles removes dead skin cells, cleans in depth and makes the skin soft and smooth.
Apply to wet skin with massage movements per week and rince well with water.
Продукти от същата категория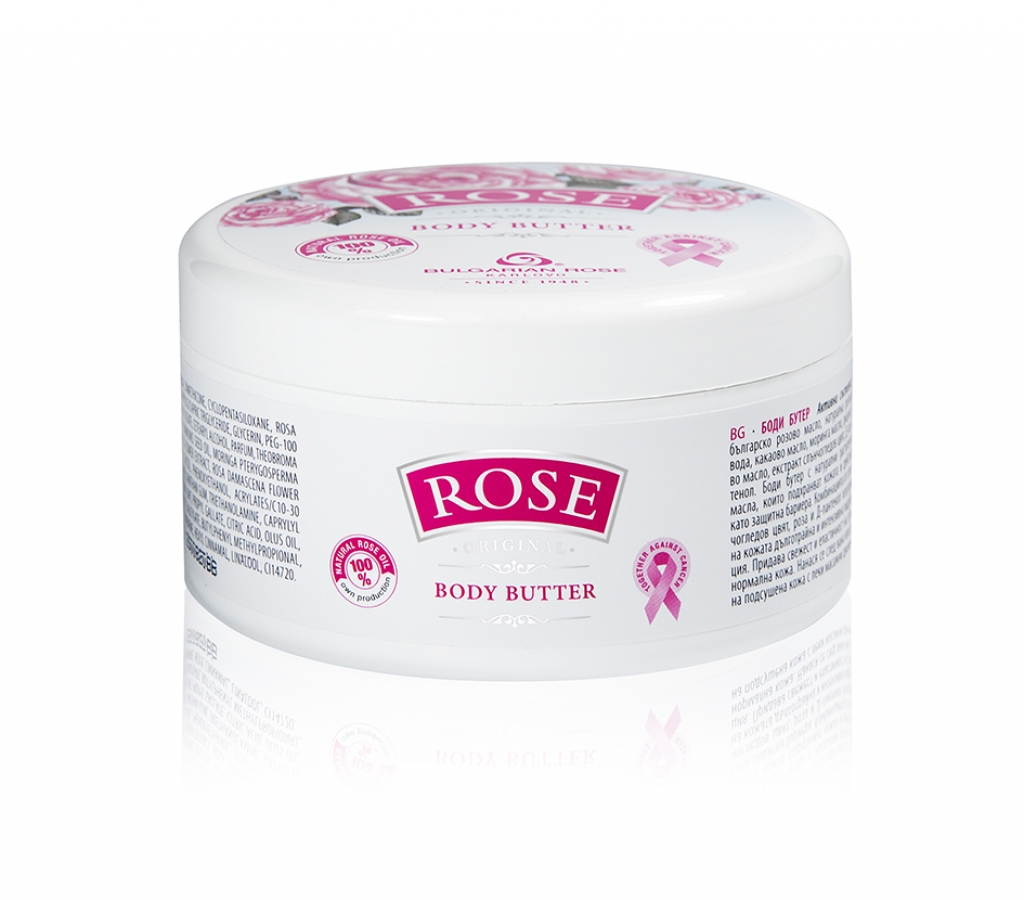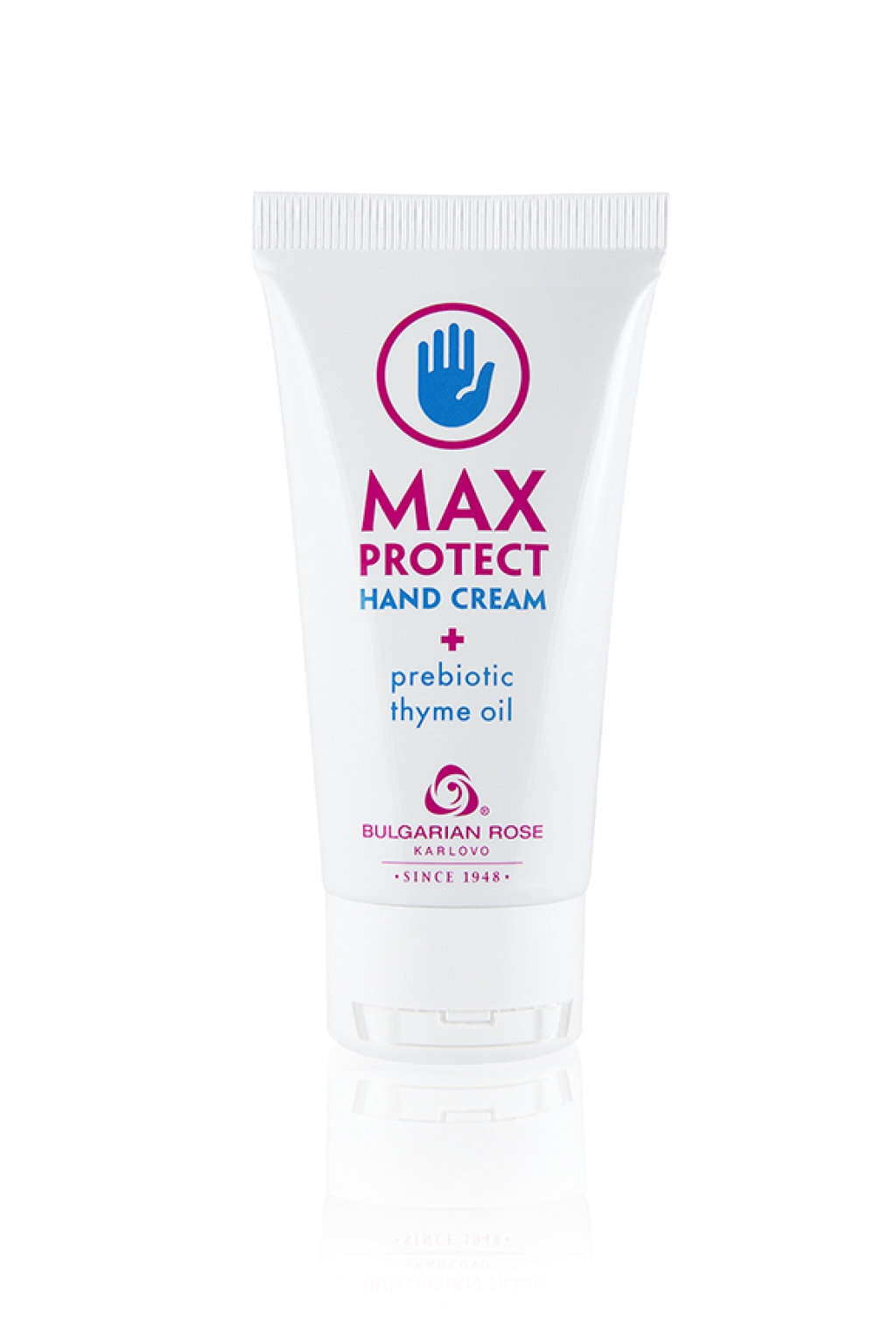 '