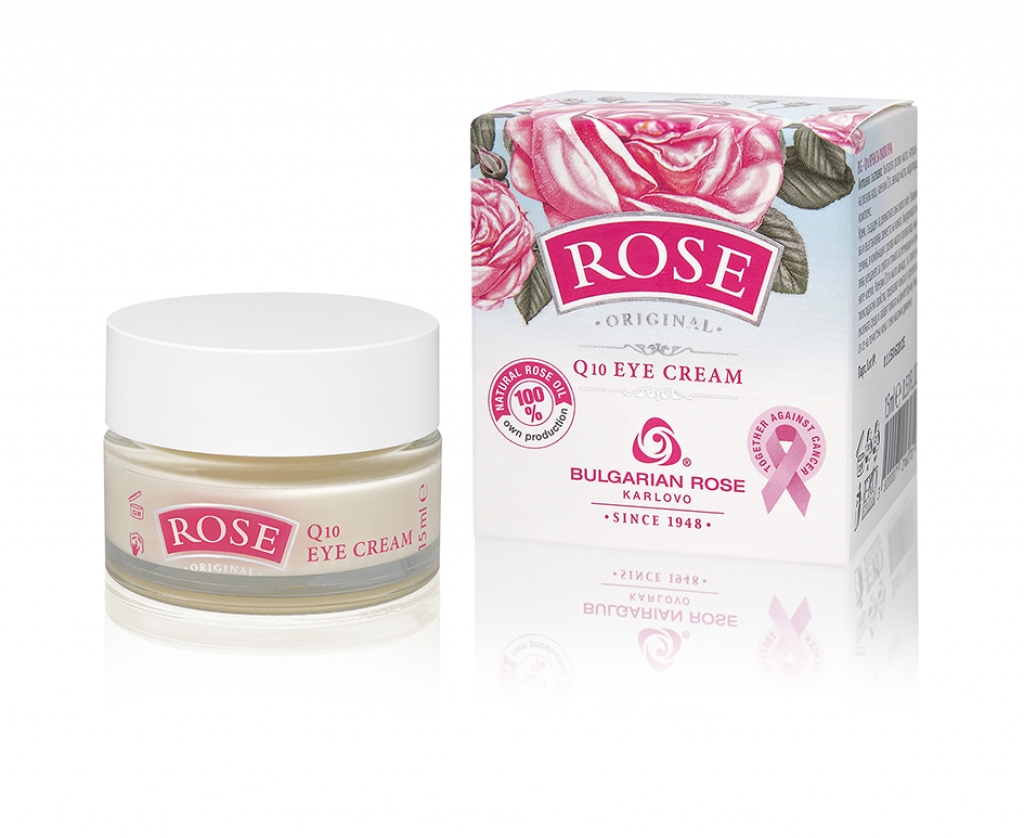 Rose Original Q10 eye cream 15 ml
Active ingredients: natural rose oil, natural rose water, coenzyme Q10, avocado oil, hydrating complex.
Cream made for the delicate eye area. Moisturizes and revitalizes skin freshness. Hyaluronic acid, in combination with rose oil and rose water, diminishes  sensation of dryness and helps skin cells' regeneration. Coenzyme Q10 and avocado oil with its antioxidant properties, preserve skin from aggressive environments and delay appearance of fine wrinkles.
Apply on cleansed skin with gentle massage movements.
Продукти от същата категория
'