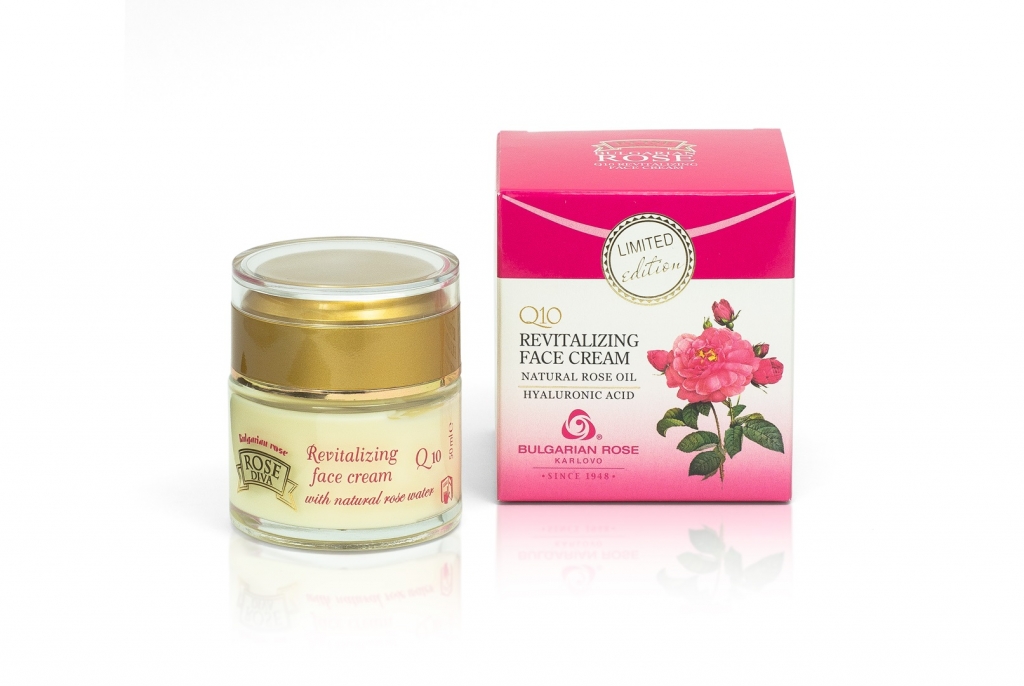 Rose Diva Q10 Revitalizing face cream limited edition 50 ml

Active ingredients: natural rose oil, natural rose water, low molecular weight hyaluronic acid, silanol, coenzyme Q10, almond oil.
Cream rich innatural ingredients. Helps actively skin renewal and hydration as well as restoration of its elasticity and strength. For soft, radiant and renewed face.
Продукти от същата категория
'